We are thrilled to announce the launch of Living in Luxury, the official blog, and e-newsletter of Christie's International Real Estate Aspen. On our website and in your inbox, Living in Luxury celebrates one of the most coveted, premier high-end real estate markets in the world, while sharing an insider's eye on the elevated mountain lifestyle that defines Aspen and its surrounding communities throughout the Roaring Fork Valley. From the latest listings and design trends to cultural happenings and epic adventures — curated by our team of longtime local experts — Living in Luxury will undoubtedly inspire you to make your next move.
If one thing is for certain in 2020: the ski season ahead will be unlike any other in our lifetime. When coronavirus abruptly and prematurely caused winter operations to cease at Aspen Snowmass in March, no one could have imagined then that its effects would extend into the next year, but here we are.
As the reality set in, Aspen Skiing Company (Skico) got straight to work to ensure we would be on schedule to be back on the mountain by Thanksgiving Day. In addition to the range of capital projects and other enhancements already underway — a new six-passenger, high-speed Big Burn chairlift at Snowmass and top-to-bottom snowmaking at Aspen Mountain included — strict safety protocols were developed across every aspect of the winter experience with the well-being of guests and employees alike at the forefront.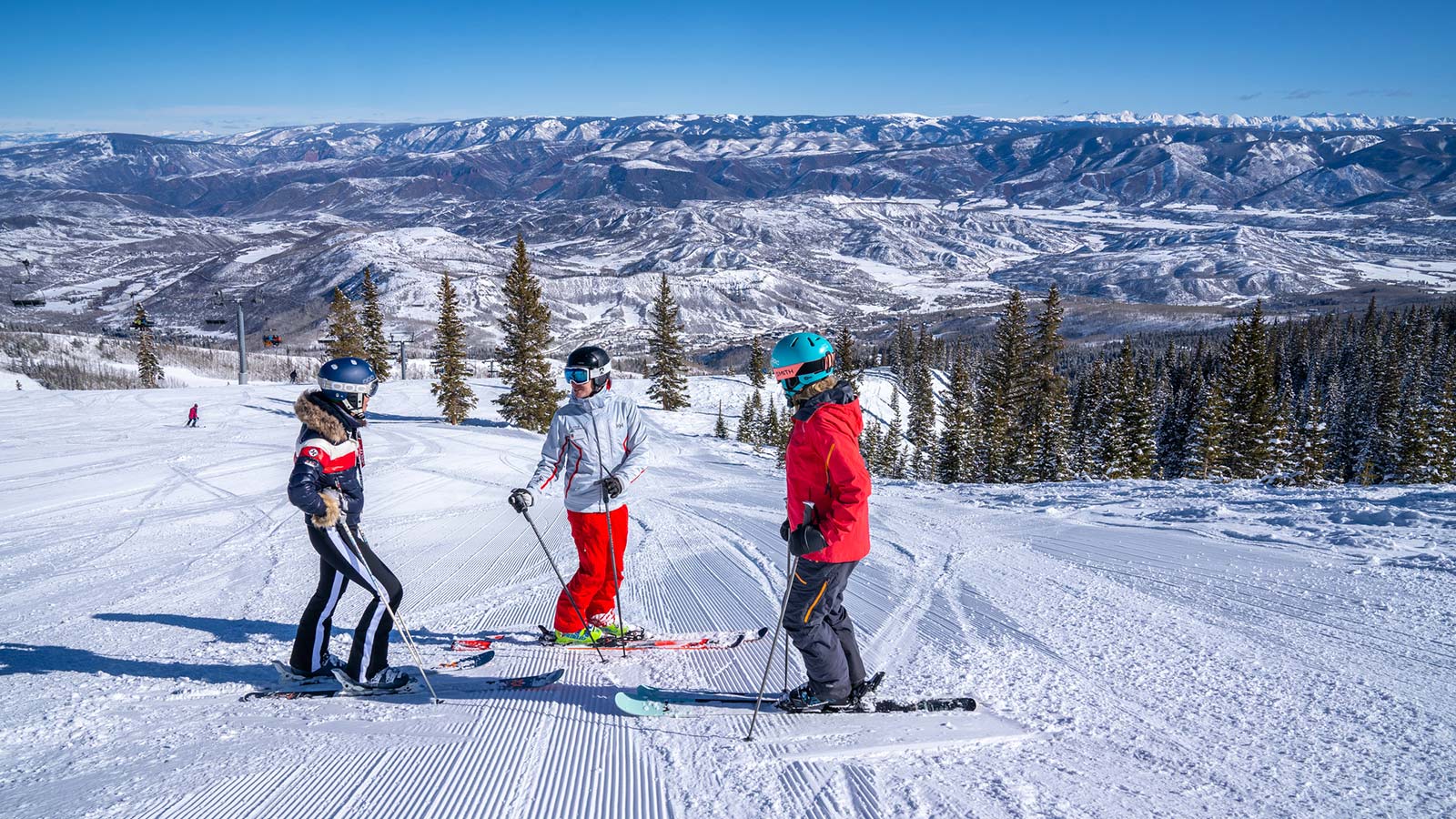 While skiing, snowboarding, and skinning are inherently among the most socially distant activities to pursue amid a pandemic, there are plenty of precautions to keep top of mind. Here are the highlights from Skico's official "Touch(less) And Go" program* — designed to minimize points of human contact and maximize your time exploring a combined 5,527 acres of total terrain.
"Skiing and riding promote well-being and renewal for all of us during what has been a year we will never forget," shared Skico senior vice president of mountain operations, Katie Ertl. "We look forward to providing the same level of service we have become known for, all while continuing to add to the in-resort experience with new improvements and enhancements. This year will look different, but, even from a distance, it will offer a sense of community and connection. There will still be the fresh mountain air, the awe-inspiring scenery, and time outdoors with one another."
Lift tickets come with more flexibility. A full refund on unused lift tickets can be redeemed, and monetary credit for multi-day tickets will be provided within 14 days (and is transferrable to another person). Season Passes (including the Classic Pass) are not covered by the Aspen Snowmass Guarantee (insurance is available through Travel Guard to cover the investment as season passes are nonrefundable even if never used).
All guests are asked to wear a mask in base areas, when loading and unloading gondolas or chairlifts, at our restaurant locations when not eating, and additional public spaces.
Gondola and lift queues will be spaced at distanced intervals with face coverings a requirement when loading and unloading. When riding a chairlift or gondola, face coverings must be kept on. Gondolas and chairlifts will load with families and groups that are comfortable together.
Four Mountain Sports will introduce "Skip A Day." If you purchased four (or more) days of rentals and are taking the day off and do not want to return your equipment, this enables you to rent longer without having to visit a rental shop multiple times during your stay. 
The new Aspen Snowmass Account Portal gives guests the ability to manage and complete the check-in process before arriving in-resort. After purchasing lift tickets, ski rentals, and lessons online, the Account Portal will lead guests through a step-by-step process to access trip confirmations, complete digital waivers, and registrations. 
Guests can completely avoid the ticket office by ordering Aspen Cards to their hotel or home within 72 hours of purchase or utilize pickup boxes to print cards in-resort. 
The Aspen Snowmass App allows users to access all of the information and functionality of the ticket office all in the palm of their hand, serving as the in-resort information hub while offering old favorite features like tracking skier days and bowl laps, snow reports, weather updates, and parking lot status. New this season is the online ordering option for contactless food pickup at participating on-mountain restaurants. 
Increased availability of grab-and-go items in on-mountain, market-style restaurants alongside reduced full-service sit-down options will be offered. Additional seating in outdoor, enclosed, heated tents will allow for ample space for your group to gather for a meal [available at Ullrhof, Elk Camp, and the new High Alpine at Snowmass; Merry-Go-Round at Aspen Highlands; the Sundeck at Aspen Mountain]. 
All group ski lessons will be capped at five people and will require a reservation. Alternative meeting locations that maximize distancing will be implemented. Ski & Snowboard School staff will be managing the child/teen check-in process for all group lessons and all pros will check-in daily via a mobile health screening for added safety.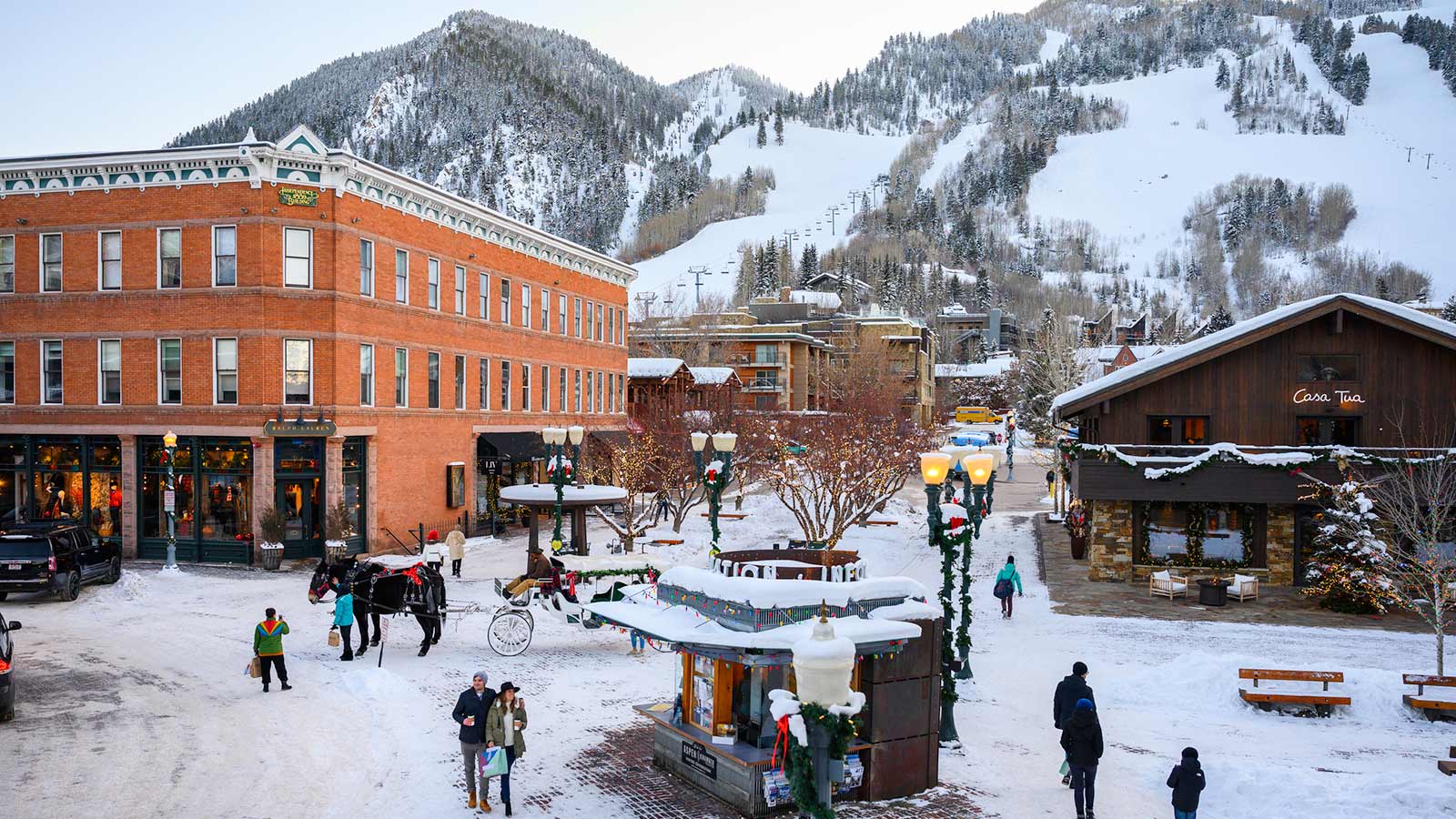 And for those that feel comfortable traveling to ski this season — whether it's for a weekend getaway or extended change of scenery — let the Christie's International Real Estate Aspen Snowmass team guide you in finding the best luxury vacation rental to suit your needs.