With more time spent at home this year than ever before (and sadly, probably in 2021, too), give a gift that makes staying in a little bit sweeter. Whether you're celebrating solo or seeing family for the first time in months, here are our favorite accessories, décor and self-care picks to help those on your list feather the nest this winter — all available to shop locally so you can support the small businesses in the Roaring Fork Valley.
Baobab Collection
Named for the baobabs overlooking the African savannah, Baobab Collection's luxury scented candles are known for their grand sizes and ornate exterior designs. As the exclusive retail partner in town, Paris Underground has an entire wall dedicated to the Belgian-born company.
Shop local: From $125, Paris Underground, 520 E. Durant Ave. Aspen, 970-544-0137
parisunderground.com  or baobabcollection.us
The Aspen Cookbook
Curated and edited by Aspen-based magazine journalist Amanda Rae Busch and produced by the Young Professionals Network Aspen of the Aspen Board of Realtors, cook up the most beloved dishes from your favorite Roaring Fork Valley restaurants. The philanthropic project was conceived in April as a way to support the service industry amid the pandemic with proceeds benefitting a restaurant relief grant fund.

Shop local: $45, Explore Booksellers, 221 E. Main St., Aspen, 970-925-5336       explorebooksellers.com or aspencookbook.com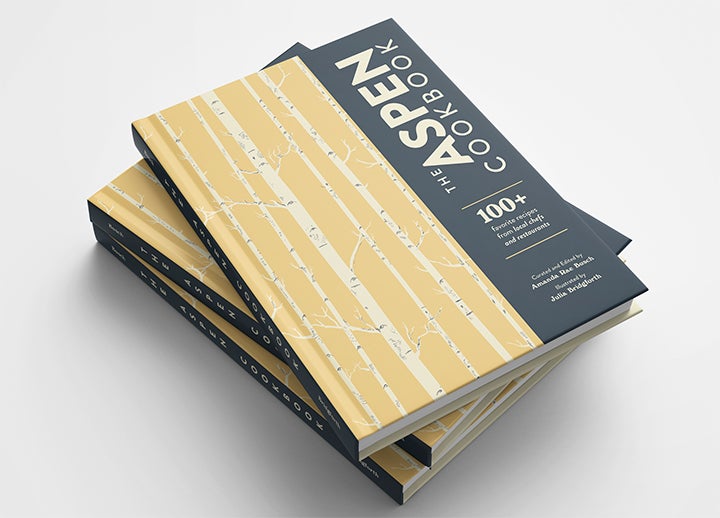 Kemo Sabe Pillows
Best known for its custom cowboy hats, Kemo Sabe also has a vast vintage home goods selection to bring the best of the west into your space. From fuzzy silver fox and vizcacha fur to cowhide and sheepskin, a textured throw pillow adds warmth to any bed or sofa.
Shop local: From $175, Kemo Sabe, 217 S. Galena St., Aspen, 970-925-7878
kemosabe.com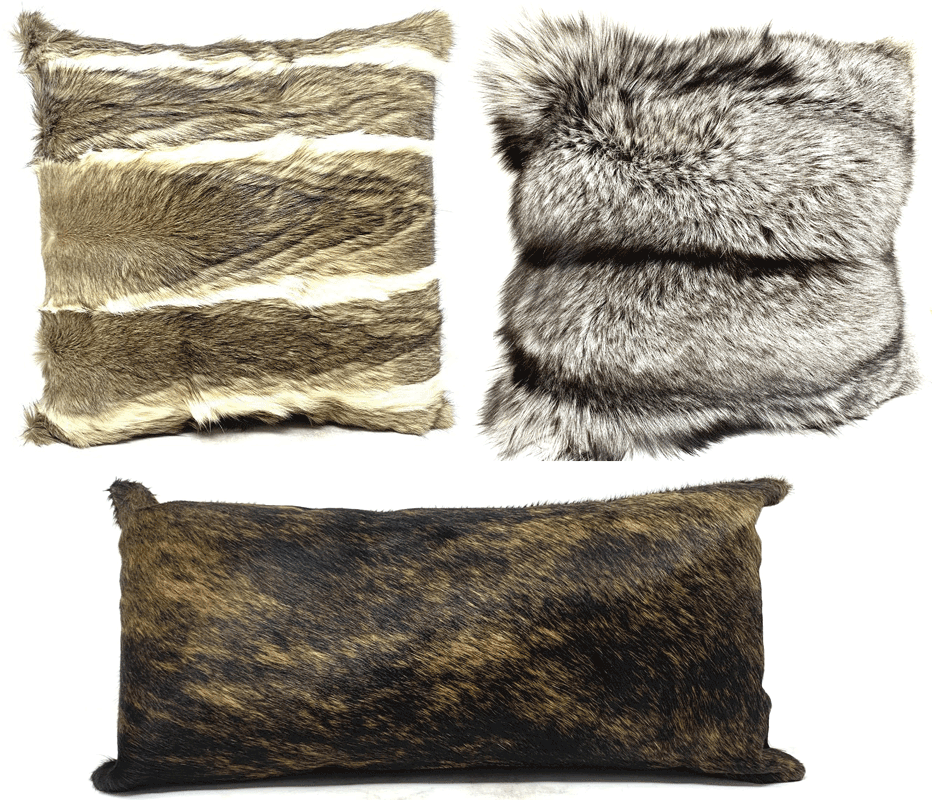 Spiro Lyon Glass Aspen Leaf Series
Hand-blown by glass artist Jacqueline Balderson in the Roaring Fork Valley's only hot shop, the just-released Aspen Leaf Blown Glass Series features wine glasses, tumblers and vases. Additional works are also available in the on-site gallery (by appointment only), plus commissionable designs in custom sizes, shapes and colors.
Shop local: Spiro Lyon Glass, 17283 Highway 82, Carbondale, 970-274-1192
spirolyonglass.com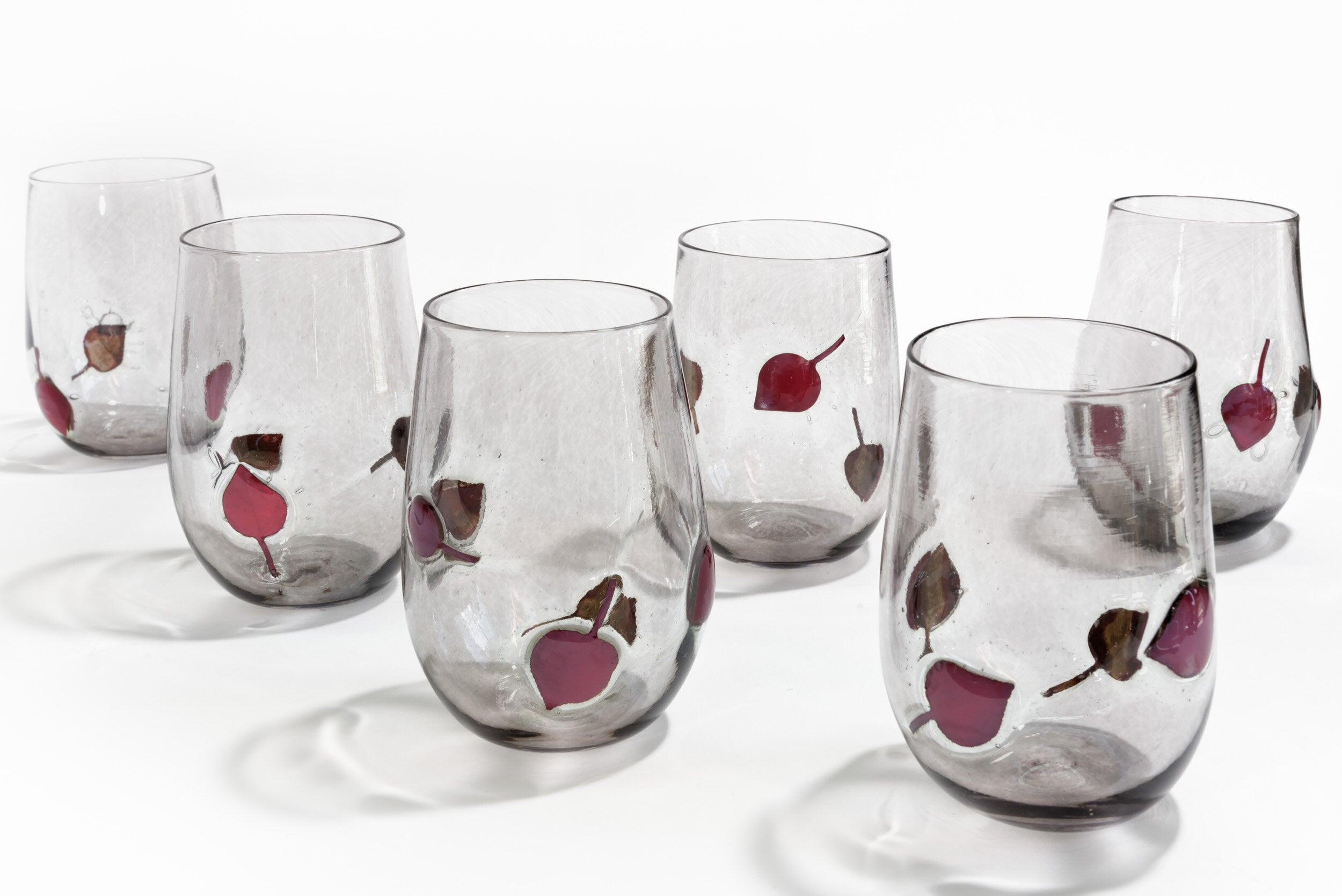 Frette Unito Shawl Collar Bath Robe
Every bathroom needs a classic Frette robe. Made in Italy from plush terry, this signature knee-length style is unisex and comes with a belt and turned back cuffs in cotton sateen.
Shop local: $440, Frette, 220 S. Mill St. Aspen, 970-544-9501     frette.com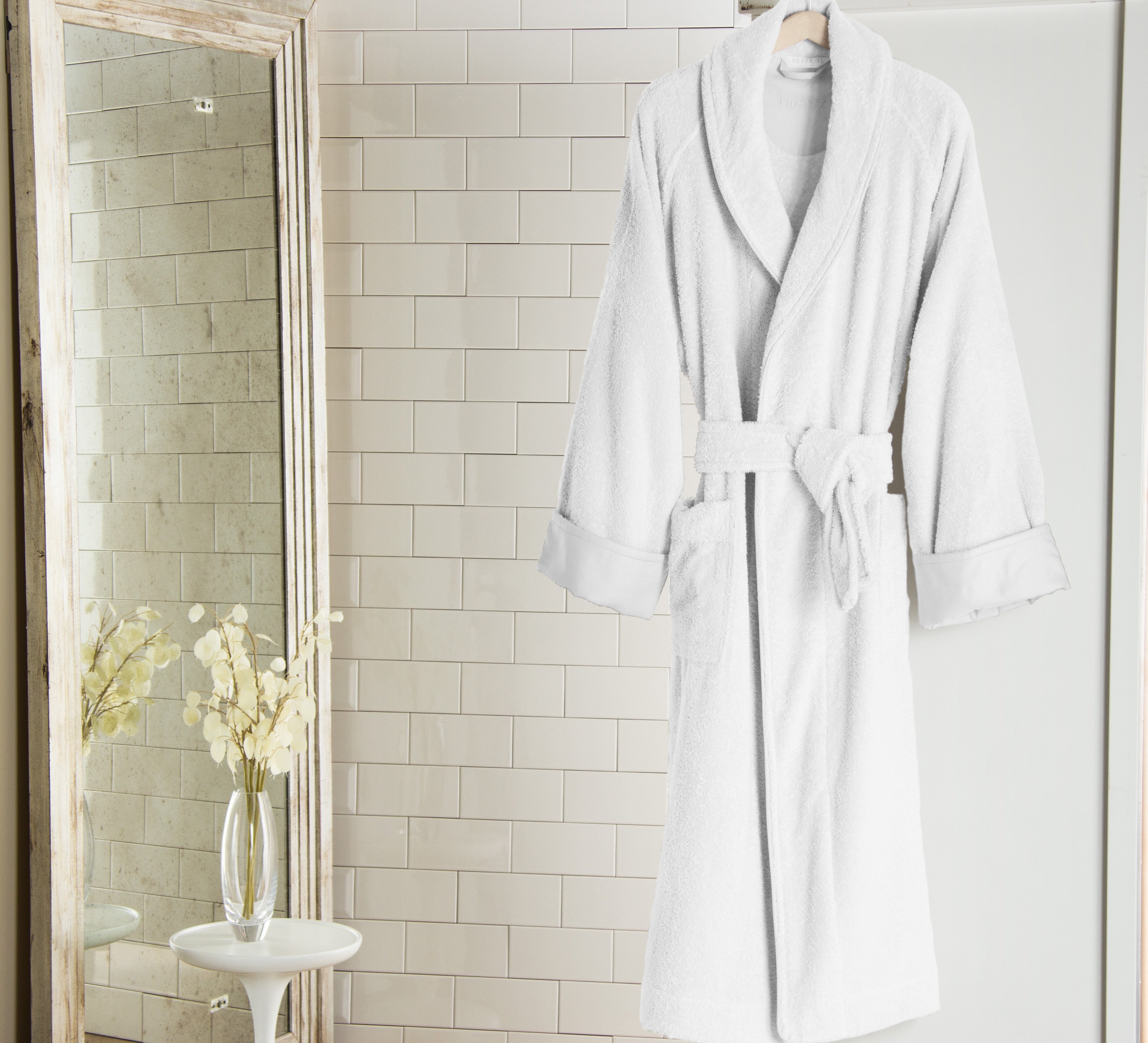 Daniels Antiques
This family-owned antique business was established in 1969 and specializes in Black Forest works like carved sculptures, furniture and clocks. But it's the big eye binoculars and vintage Louis Vuitton trunks that make for the ultimate statement gift.
Shop local: Price upon request, Daniels Antiques, 431 E. Hyman Ave., Aspen, 970-544-9282     danielsantiques.com